Assist's payment processing solutions enable your organization to accept payments the way your customers demand. Assist delivers one solution for payments for all of your sales channels. Fast, easy, secure, and flexible payments translate to higher customer satisfaction and increased sales.
Payment Channels
Accept payments consistently, from a single solution whether the transaction is in-person, remote, or on-line. Assist provides the flexibility for your organization to accept payments from all of your channels.
In-Person
Payments can be processed in-person via mobile readers, key pads, or mobile applications. From the time the card is swiped, the data is encrypted and sent to the payment processor, ensuring the highest security and mitigating a large part of the risk for accepting credit card payments. Assist offers a mobile solution based on the ID TECH Shuttle device. This device is a magnetic stripe reader that easily communicates with mobile devices via the headphone jack. When reading card data, the secure and reliable Shuttle encrypts the information before it enters the mobile device, providing the best protection of sensitive data. Assist offers a countertop, Point of Sale (POS) solution based on the ID TECH SREDKey device. This device is an encrypted key pad with an LCD and encrypted MagStripe reader that offers retailers a complete and reliable solution that meets the PCI-PTS certification. All data transactions are protected through secure point to point encryption reducing fraud and data compromises.

Remote (email, phone, etc.)
For transactions over the phone or via email, Assist offers a variety of solutions depending on the requirements. The SREDKey device described above, can be used to key in the card number, providing point to point encryption from the key pad to the payment processor. The "Assist Hosted Payment Interface" is the front end for collecting payments. The interface tokenizes the customer data ensuring protection of the payment card's data and the customer's data. Integrated into Assist's ERP, the transaction seamlessly updates the customer's account, inventory, and accounting.
On-line (websites or apps)
For on-line transactions, customers can use "Assist Webstore" or an integrated web module to plug into an existing commerce site.
Payment Types
Organizations need to accept a variety of payment types because today's consumers demand it. Assist provides the flexibility for your organization to accept a wide variety of payments with a single, consistent approach. This approach enables your employees to provide the highest customer service, without requiring additional training or different methods to accept different types of payment.
Assist enables your organization to accept the following payment types:


• Visa
• Mastercard
• Discover
• American Express
• ACH
• PayPal
• Google Pay
• Amazon Pay
• Apple Pay
• Android Pay (coming soon)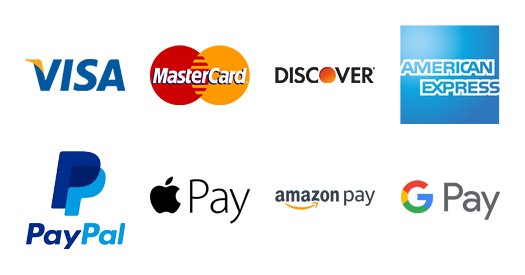 Payment Processors
Assist has developed interfaces to most of the major payment processors. The current list of payment processing interfaces includes:


• FirstData
• Authorize.Net
• Chase
• Chase Paymentech
• USA ePay
• WorldPay (fka Vantiv)
• MilitaryStar
• PayPal
• PayPal Payflow Pro
• Google Pay
• Amazon Pay
• Apple Pay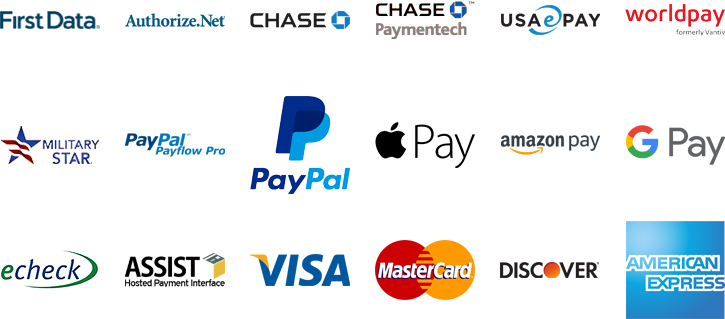 Stand-Alone or Fully Integrated
Assist Hosted Payment Interface
The Assist Hosted Payment Interface provides both existing Assist ERP customers and customers that do not use Assist ERP a single solution for payment processing. This solution provides tokenized payment processing for authorization, settlement, and posting data to ERP for customer service, accounting, and inventory.
Web Store
Webstore is the eCommerce solution provided by Assist. Payment processing is fully integrated into the solution for easy and flexible Internet commerce capabilities.
Web Modules
For customers using a different eCommerce platform, Assist provides easily consumable web modules for payment processing. Integration to the Assist ERP is also available via the web modules. Any third party shopping cart is supported.
Security
Readers and Key Pads
With Assist's readers and key pads, data is encrypted from end to end. Payment Card information is not stored on the server.
Encryption
Assist employs encryption and tokenization to keep cardholder data safe. Using stronger ciphers and longer keys (AES encryption, DUKPT encryption) to provide the highest level of security available.
Secure Transmission
In addition to encrypting and tokenizing the data, we also transmit the data across a secure medium to provide an additional layer of security.
Fraud Prevention
To help provide the highest levels of fraud prevention, Assist supports EMV via our readers and key pads for card present transactions. Assist also supports Level 1, Level 2, and Level 3 processing.