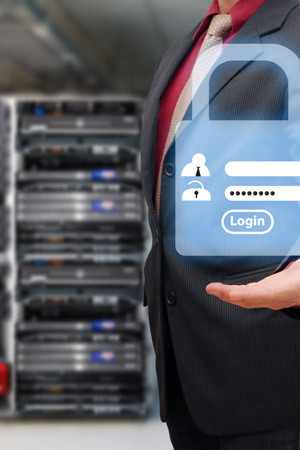 HOSTING - CLOUD-BASED ERP - SAAS
Data Hosting Solutions
Assist Cornerstone has been providing data hosting for over 15 years. Our success has been guided by our commitment to customer satisfaction. We believe if you provide your customer with the highest quality service, solid technical infrastructure and award winning customer service at the lowest prices possible, your customers have no reason to go anywhere else.
Robust Infrastructure
• Bandwidth: Redundant Internet connectivity. Our hosting facilities use dedicated connections to multiple carriers.
• Security: Several key and combination lock doors and on-site guards physically restrict access to the servers.
• Privacy: Password logins and security administration prevention of unauthorized access.
• Redundant Power: Uninterruptible power with UPS and backup diesel generator. APC UPS and 2 generators. The hosting facilities can be supported for up to 36 hours without commercial power before requiring additional fuel to generator.
Reasonable Prices
• Competitive Prices.
• Flexible Payment Terms - we accept Visa, MasterCard, Discover, American Express, PayPal, and checks and money orders for qualified customers.
• Easy account upgrades.
Friendly Support
• Our support staff is a team of seasoned web professionals, with real world experience developing web sites and maintaining web servers.
• We enjoy chatting, emailing, and talking with our customers - we get to know people from all over the world this way.
• We're here to help when you need it.
Quality Service
• We are committed to customer satisfaction and all of our plans come with a 30 day money back guarantee.
• We guarantee 99.9% uptime (not including regularly scheduled maintenance).
• We monitor our support tickets to ensure resolution to issues.
• We monitor our servers 24x7x365 from 4 locations around the world.