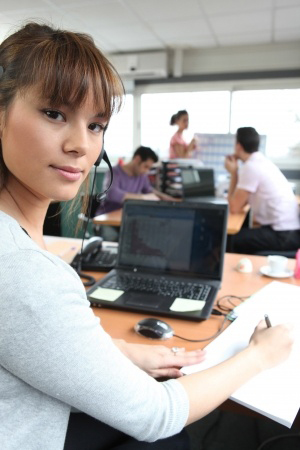 CUSTOMIZED ONLINE TRAINING PLATFORM
Intuitive and Easy To Use
The Assist ERP Software is intuitive and easy to understand and use. But the vast complexity of its capabilities requires that each individual be trained on the specific functions they will need to do their job more effectively. Assist offers powerful, easy to use, on-demand training.
On-Demand Training
The Assist Training Platform is available anytime, from anywhere. Employees and staff can login to the system on any Internet enabled computer or tablet and begin training on any part of the Assist software.
Media Rich Learning Experience
Your staff can learn from a variety of content including text , slide shows, video, audio and graphical explanations.
Exams and Assessment Tools
Management can login to discover how each employee is doing with the material. Exams and assessment tool allow management to follow the progress of each employee to ensure that they are up-to-speed on the functionality of Assist in order to improve all business functions.
Collaboration With Co-Learners
The platform includes built-in forums, discussion boards and an internal messaging system so employees can collaborate with co-workers to help them understand features of the software.
Intuitive User Interface
The training platform is designed just like any online training program with a user-friendly interface for your staff.
Video Training
Much of the training can be watched on easy to understand videos that explain how to do most tasks with screen views of the Assist interface to accompany the explanations. That makes it easy for employees to simply watch and learn, then take an exam to ensure they understood the information. Managers can assess how the progress is going and offer assistance to those who tend to learn more slowly.